Animated Text & 3D Graphic
Music mixed by S A Akinyemi, Dylan and Leo Akinyemi. Poetry written S A Akinyemi. Background music loops courtesy of www.freesfx.co.uk, allowing us to make good music from primitive tools. 
The image below, was created using Blender 3d and Adobe Photoshop. The whole scene was modelled and rendered in Daz 3d Studio, while the mushroom bump texture was created via Adobe Photoshop.
Nok-Benin was and still is a not for profit small voluntary community organisation, despite the .co.uk url, which rely heavily on volunteers.  The social enterprise venture may be resurrected in future, never say never.
Some of the relics of our social enterprise venture can still be access via now defunct product page, which will now be dedicated to publishing our latest research into the history of the Moors via website update.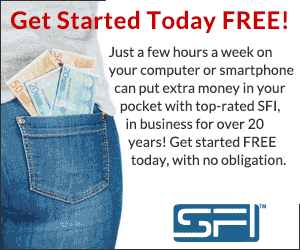 Let us make it perfectly clear that, we do not agree with the view expressed by every single article on this website; however, there are only a few of those. 
To agree with the view expressed by every single article, would be like accusing the pro European historians, of the same offence we would be committing.
However there are a lot of credible and relevant articles that challenges the pro European historians' points of view.
I would like to take this opportunity to thank these websites on behalf of Nok-Benin for their various tutorials pertaining to Multi Columns, Multi Level Drop-down Menu, Background Images and Conflicting Rules on Cascading Style Sheet (CSS).
CSS Tutorials
Nok-benin need your support please subscribe to my video channel on youtube.
It will allow us to make this website dynamic, lessen our workload and cost tremendously, and a better navigating experience.
In fact the re-designing of this website via CSS is based on the tutorials of the websites listed below.
Son of Suckerfish
Other CSS Tutorial links:
W3 Schools
456 Berea Street
Free CSS Layout Generator Sofware:
Binary Turf
INSTANT SUBMISSION

Your Web Site On

DIRECTORIES

FREE
CLICK HERE